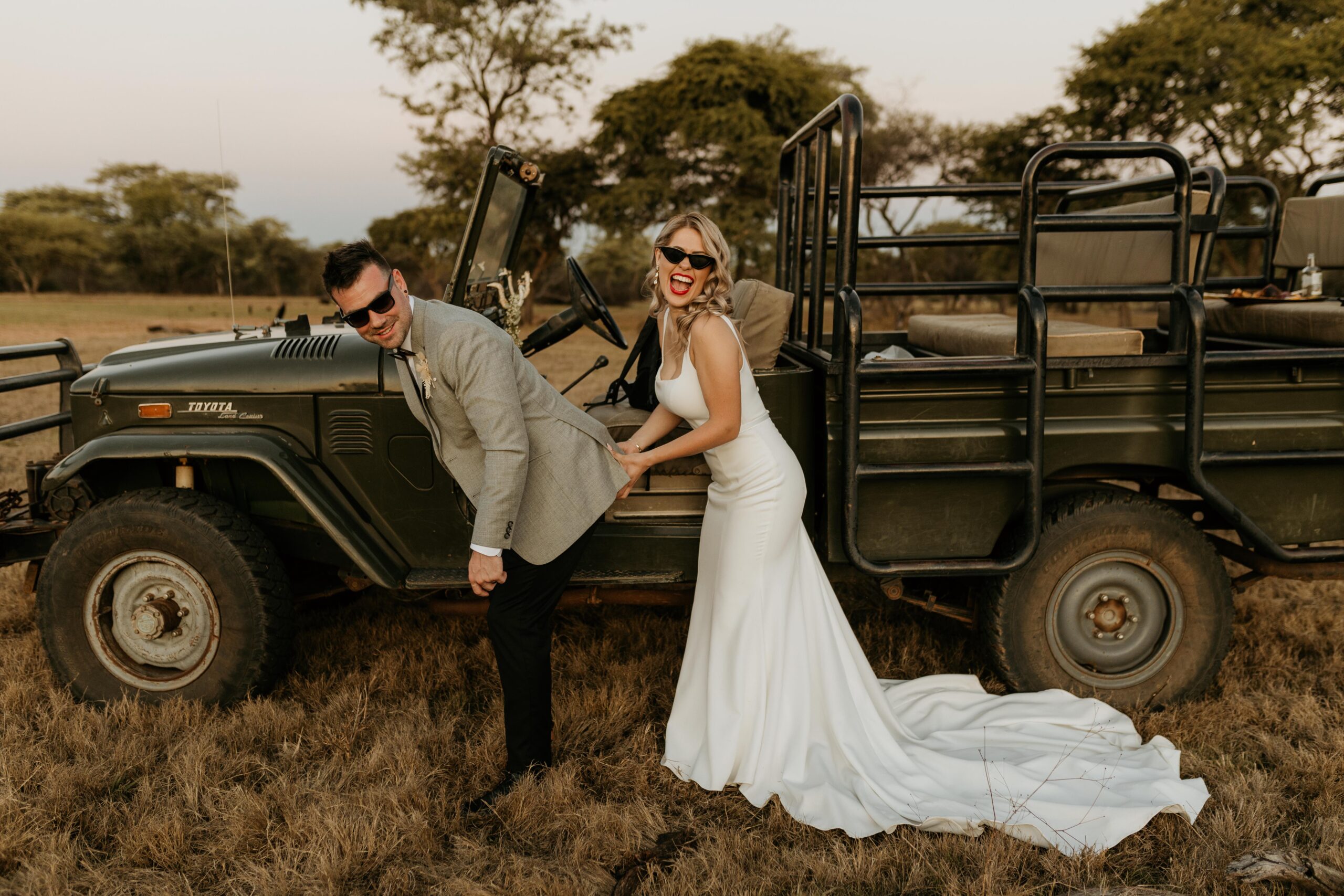 Frequently asked questions
How many images will we receive?
Do you only shoot weddings?
The amount of photos you receive will depends on a few factors, such as how many hours we cover your wedding for, how many locations we shot at during the wedding, and whether your package includes 1 or 2 photographers, for example. To give you and indication of what to expect, a minimum amount of photos is given in each package description, but we give you all the best images from the day. We will never 'cap' the amount of images you get - we meticulously go through them all and select the best ones for you!
We shoot mainly weddings, engagements and couple sessions. This includes intimate/micro weddings, elopements & vow renewals. We do also take on lifestyle sessions when our availability allows it - but these are limited to weekday sessions as our weekends are reserved for wedding bookings.
Do you give out RAW images/footage so that I can edit them?
Do you travel for weddings?
Yes! We love exploring all over South Africa for love stories. Most of our wedding packages include the first 150kms of travel. For venues further than that, we will work out the rest of the kilometres for the trip and invoice you for the additional kilometres at R5 per kilometre. If the venue is further than 1.5hrs from our home in Johannesburg North, we will need accommodation for the night of your wedding. If the venue is 3hrs or more away, we will need accommodation for the night before and the night of your wedding.
We don't. Editing is a huge part of the end process, and so to give out RAW files wouldn't be the complete product and service you booked us to deliver. We spend hours refining the images and footage for you so that what you're receiving is the best of the best.
How long do you take to edit my images and film?
How far in advance should we book you?
Max delivers photo sneak peeks within 3 days of your wedding. For all but the base video package, Damien includes a teaser film within 3 days is too. After that, please allow 8 weeks from your wedding to receive your online gallery with your images and your film. Delivery of other items like keepsake boxes and USBs will happen shortly after and is subject to other factors such as courier services.
For couple and other lifestyle shoots, please allow up to 3 weeks to receive your final images.
We can only take on 25-30 weddings per year, so to avoid disappointment, as soon as you have a date we recommend getting in touch to begin the booking process. If it's a spontaneous, last minute elopement or micro-wedding (we had one of those ourselves, so we get you!) please still get in contact with us about whether or not we're available. You may just be lucky! But in any other circumstance, we recommend booking at least 3 months before your wedding date.
Do you offer payment plans?
Do you offer videography?
Yes we do! For weddings a non-refundable R7000 booking fee is required to book your date. You can pay the rest of your package in full closer to the wedding date, or else you can split up the payments as follows:
R7000 + 50% remaining balance + 50% remaining balance
For couple and lifestyle sessions, a non-refundable 50% booking fee is required to secure your session and the further 50% balance is to be paid no less than 14 days before your shoot date.
Yes! Video has a way of capturing treasured moments and telling a story like no other, evoking a truly immersive experience. We offer stand-alone wedding videography packages as well as photo & video combo packages.
What kind of wedding packages do you offer?
Should we do an engagement shoot?
We have a range of photography, videography, and photo & video combo wedding packages, as well as elopement + micro wedding packages (30 guests or less). If you need something more specific for your wedding experience, let's set up a consultation to chat about your specific needs and what we can do for you!
YES! We think that they are an important (and FUN) part of the whole process. Engagement shoots allow you the opportunity to be in front of our cameras before your wedding day and get a feel for what it will be like. It helps you get more comfortable with us and it's also a great time to trial run your hair and makeup too! We promise you'll have a really great time. Engagement shoots can be added to any of our packages.
What if I need to reschedule my wedding day?
What if I need to reschedule/cancel my couple / lifestyle shoot?
If you need to reschedule your wedding, your booking fee will be forfeited and a new booking will need to be made with a new booking fee.
Our contract has a lot more detail surrounding cancellations and rescheduling and also includes a force majeure clause which would cover anything related to pandemics, which is a different circumstance, don't worry!
If you cancel your shoot within 14 days of your session, a cancellation fee of R500 is payable from the balance of your shoot package (the 50% booking fee is non-refundable). If you let us know more than 14 days before from your shoot that you need to reschedule, no cancellation fee is applicable and we can just see when we can reschedule your shoot.
What if it rains on my wedding day?
Do you take a break at my wedding?
Rainy days aren't a bad thing - don't worry! Some of the most beautiful, romantic, and dramatic images are captured on rainy days. We're adapted to working in all types of environments and situations, so don't worry, we'll still get you beautiful images. If our gear can handle it, we'll go for it! If it's a bit too wild outside though, we'll find a covered area at your venue for your photos.
For lifestyle shoots, we can reschedule without any cancellation fees if our shoot is rained out.
We do. If we're shooting for any period over 5hrs, we require a 30-45min break. But don't worry, we time our break so that we're not missing anything. We usually take our break at dinner time so that we can refuel and recharge too.
Will you post my photos/film to your social media pages?
Will all my photos be edited? Do you do black and white edits?
Probably! If you wish for your wedding not to be posted, please just chat to us so that we're aware of it.
Yes! All our images are colour edited. Some may be edited in black and white where it suits the feeling of the image.
What will you wear to my wedding?
Will the whole day turn into a photoshoot?
If we were guests at your wedding, we wouldn't wear jeans and a t-shirt, so we certainly don't wear that when we're shooting your wedding. We dress smart casual in something that allows us to do our job while still looking smart.
Heck no. There will definitely be moments where we may direct you (eg, let's all go outside and pop some champagne, everyone huddle around the bride and give her a squeeze - little things like that!), but for the most part we want to be as unintrusive as possible. You'll never have this day again and so we want you to be as present in the moment as possible, not posing for photos 99% of the day. With each wedding we help with timeline planning to ensure that we create space for formal photos, while not making that the focus of the day.

Any questions we didn't get?
If you have any questions that weren't addressed in this FAQ then please get in contact with us and fire away! We're here to help.
Based in South africa, available for travel